For staying power - know your why behind your habits
Oct 18, 2022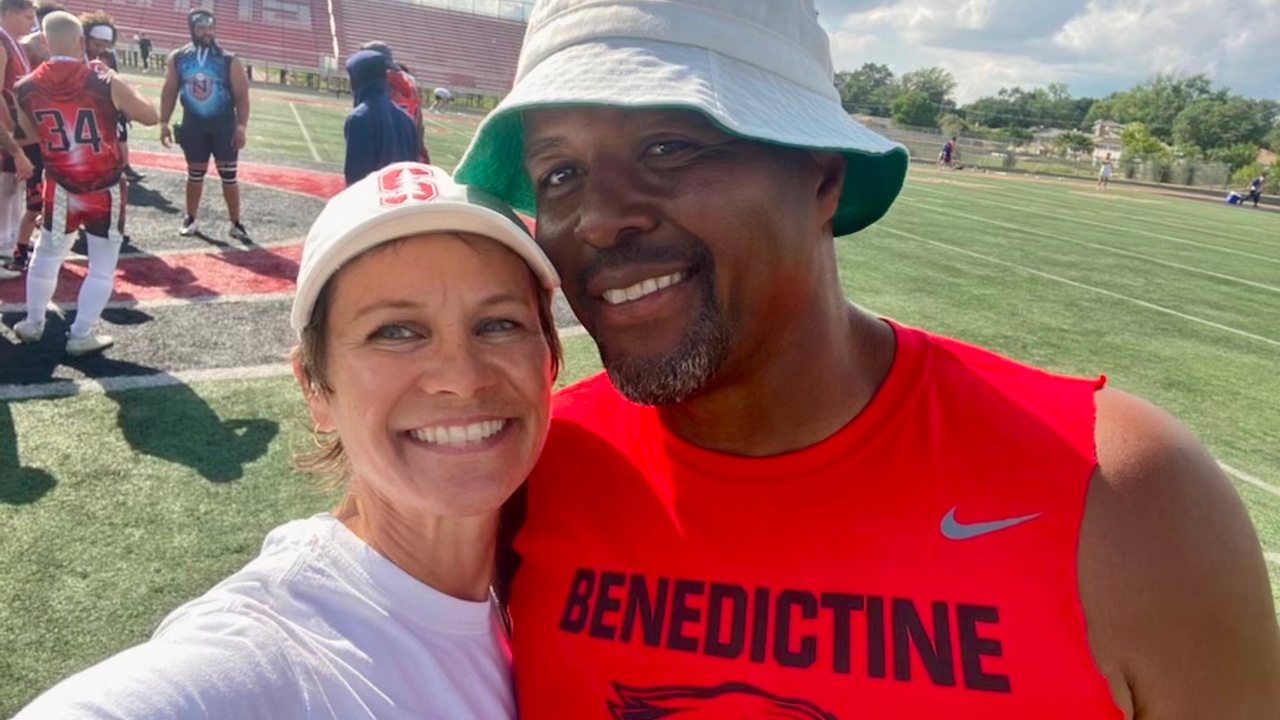 Three weeks ago my husband, T, dislocated his elbow playing football. As soon as I realized he was injured, I felt my sympathetic nervous system (fight or flight) engage. My heart was pounding, I was shaking, and breathing hard as I called 911 for the ambulance. When this happens, I know what's happening in my body and I go right to my breath. I focus on breathing deeply through my nose to calm my breath, my heart, and my body. In that moment, there was a lot going on around me, and I needed to remain calm. Because I meditate and practice my breathing daily, I was able to engage in diaphragmatic breathing under stress. (Getting my hands to stop shaking - whole other story!).
After the 911 call, I sat with T and softly encouraged him to breathe deeply through his nose (he also meditates so I knew he could do this) while talking through what was happening around him as we waited for the ambulance to arrive.
Thankfully, it was the best possible outcome. A simple dislocation, with no broken bones. The ER doc was able to set his arm, and we were on our way. T was out of his cast after 2 weeks and has started physical therapy. If you've ever gone to physical therapy before, you know the tough part is incorporating those exercises into your daily routine! Going to PT and learning exercises, receiving a massage - no problem! Carving out the 15 minutes twice a day for exercises that challenge and strengthen weakened muscles - UGH.
Nonetheless, I see him doing those exercises twice a day, every day, and because he's an overachiever (his words), even mid-day. This isn't easy, working those small muscles, waking them up, getting them to fire again is both tiring and leaves his muscles sore. I asked him about how he's incorporated this into his day, and why it's important to him. He shared that he's created a habit by doing his exercises first thing in the morning - after he wakes up and does his prayers and meditation, and then just before bed. When he has down time during the day - he does some of the exercises. Why? What is the motivation? He wants to be healthy and happy, have full range of motion back in that arm so that he can do simple daily tasks like putting on deodorant, and of course so he can resume full activity with his fitness, and playing football again.
This entire experience reminds me of how grateful I am for a meditation practice to lean on in times of crisis (for more on this, read here). AND, how important your why is when you're creating new habits. Whether you're creating a habit to drink a hydroflask full of hot water every day, walking a mile a day, meditating for 15 minutes a day, or doing your PT exercises - know your WHY behind it. When your why is powerful, it makes your habit stack powerful. When you're feeling unmotivated, tired, or too busy - go back to your why and remember that's the reason you made the commitment to yourself to create this habit. Let your why serve as your reminder and carry you through, no matter what.
With grace and gratitude,
Jodh